What does the Befriending project offer?
14/10/19: We are closed to new referrals for the time being, We hope to reopen our waiting list very soon, and will update this webpage when we do.
If you know of a refugee or asylum seeker who is isolated or could benefit from practical support, please look at Leeds Refugee Forum's Activity Timetable, or make contact with Leeds City Council's Community Connectors. If these aren't quite right, don't forget to look at helpinleeds.com and the new and improved  Learning English Leeds website.
The befriending project enables Refugees and Asylum seekers to feel more settled in Leeds and to become part of the community.
This could be someone who has recently arrived in the city and needs help to find their way around or to make links with their community. It could be someone who has lived in Leeds for a long time and is very isolated.
The role of befriender is to walk alongside a refugee or asylum seeker, to enable them to find their feet and gradually build up networks of support and friendships by meeting up weekly for a few hours. A befriending match can last anything from 6 weeks to 1 year.
"First I was worried and scared, scared of meeting people. When I met Meryl it was the best thing! She helps me with appointments I'm much better now."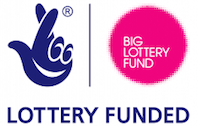 The difference it makes
Nourah and Mary
Nourah was referred to LASSN by her health visitor with the hope that a Befriender could help her feel less isolated and help her cope with things that were difficult
"I lost confidence in everything in the process of asylum, I lost confidence in myself". 
Nourah now has a Befriender that regularly visits her, this has given her someone to talk to, a friend and a much needed source of confidential support
"Mary is so great, she listens to me like a counsellor, helping me by giving solutions and suggestions. She gives me courage".
When I first met Nourah, she also told me how important it was to feel useful again and how she wanted to reconnect to the other parts of herself and remember that she was more than a Mum and a wife. LASSN helped her look at college courses, complete an application and not long after she started a Level 2 Teaching Assistant course; she has also just passed an assessment for a community interpreting course
"I hope this will help me get work one day, it makes me look more reliable as I am properly trained".
Nourah was also keen to find out about volunteering and she now volunteers for the Health Access for Refugee Project (HARP) at the Mill Hill conversation club and for the Maternity stream of Sanctuary that supports new Mums and Mums-to-be.
"Talking to people at Mill Hill has been brilliant. It's difficult starting a conversation with people and asking if they want help but this is an opportunity to get more confident communicating with people. When you have less confidence it's important to do things that build it up. It's made such a difference".
Achievements in 2018/19
Befriending enabled refugees and befrienders to find out more about Leeds and make greater social connections by arranging a wide variety of trips and social activities – from trips to the seaside, to museums and galleries, sporting events, theatre and opera visits, and cultural events
LASSN employed two people with lived experience of migration to help organise summer activities for families experiencing food poverty, and to help support the families to plan and run trips to green spaces
#musicwithoutborders [link]– a collaboration with Open Source Arts, Leeds Refugee Forum and RETAS – got 150 people dancing, listening, playing and DJing music from all across the world.
LASSN collaborated with RETAS to widen access to their Welcome to Leeds [link] programme, which helps people who are new to Leeds to make friends and find their way around their new home.
Volunteers were matched with…
asylum seekers and refugees, and provided one to one support.