We're using Refugee Week as a way to explain how the work of LASSN has changed during Lockdown. Each day we're offering examples of how we've adapted what we do, to make sure asylum seekers and refugees and other migrants at risk of harm remain supported, empowered, and integrated.
So what's changed?
Three months ago, LASSN's English at Home project was the only way asylum seekers and refugees in Leeds could learn English at home. And of course, since lockdown, every ESOL class is held at home, which is kind of brilliant, but also comes with its own challenges.
Sadly, we've had to put new referrals on hold for the time being, as well as suspending volunteer recruitment. We're doing this until we can
work out the best way of assessing the level of English of people being referred, and
checking out the skills of new volunteers – without being able to meet them face to face
We're still managing to re-match learners with existing volunteers, and deploy some of the unmatched English at Home volunteers into new roles (as telephone befrienders), We've also been providing weekly skill-share drop-ins to help volunteers make the difficult transition from providing face-to-face learning and support to online learning.
And, in addition to all of this, Riley has had to be furloughed (working from home isn't do-able whilst the schools are closed). Which basically means David has been holding the fort.
Online learning resources, free for everyone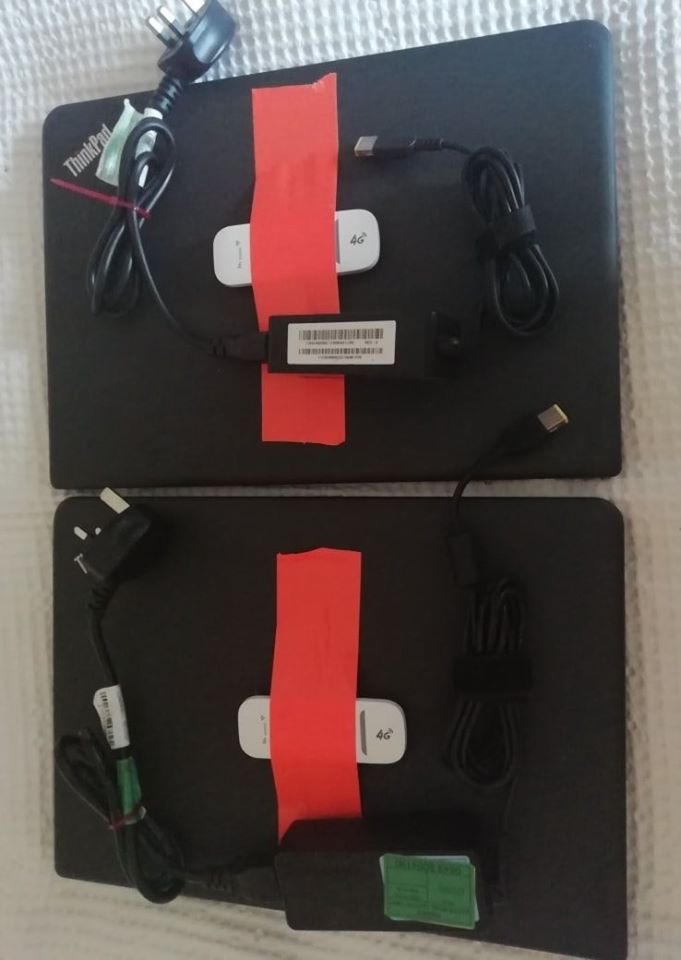 We started lockdown by trying to support our English at Home matches to explore new ways of learning, and issuing new guidance to our volunteers on how to teach in socially distant ways.
We also knew that without our help, many of the people we knew would not be able to afford to stay in touch with the person they were matched with  – so a key part of our strategy was to issue phone credit to all clients and volunteers who needed it.
Since then. we've also been able to supply mobile phones, and laptops, and wifi dongles using our Digital Inclusion scheme with the support of our friends at Solidaritech.
We've told you before about the hundreds of free teaching resources we've created posted online (https://lassn.org.uk/teaching-resources/) thanks to the diligence and hard work of Clive and Julie our online librarians.
And since lockdown, we've added a whole new range of resources for Tutors and Learners who are not used to learning/teaching online – and which are designed to build confidence and to involve the whole family. 
Our friend Daniela Prataviera created a half-hour webinar on Using online communication with low-level learners and we've either found or made accessible information about how to use Zoom
David writes:
Head to the Ideas and Activities section for numerous suggestions that can be used straight away with your learner. They can all be easily adapted to suit any level of learner, and can be used as a starter or whole lesson.

Amy, one of our wonderful volunteers, has created Read Along books to share with your learner. There is a selection of ESOL readers pitched at different levels which learners can follow and then complete comprehension questions about them.

The Home Languages section has a number of useful resources in the learner's home language. Currently they are important information such as changes to doctor's appointments and strategies on coping in stressful times. However, we hope to add phrases you can learn as well as stories and other interesting resources.

Despite all that is going on, many learners are still anxious about passing exams. We have a whole section called Exam Preparation devoted to resources for passing exams, such as the Life in the UK test, the B1 and IELTS. Lots of useful information to have a look at.
And here's  one of our Volunteer Tutors reflecting on the challenge of teaching remotely:
Last week, myself and Tatiana did our first WhatsApp video lesson. I was slightly nervous about how this was going to work.  It was only our 6th lesson, Tatiana doesn't have any

previous English experience and neither can she read or write in her own language.  The video lesson posed some challenges, as both of us had an unreliable Wi-Fi connection and Tatiana was unable to clearly hear me with four small children in the background.  However, despite these obstacles we communicated through smiles, hand gestures and laughter and we managed a positive and productive English lesson. We are learning the alphabet with flashcards and food items at the moment.  I pulled all of my fruit and veg out onto the table and we repeated words and practiced together.

It emerged that over video, it's hard for Tatiana to understand the difference in pronunciation of certain words (for example, garlic and carrot sounded the same to Tatiana).  So, our new lesson structure will now be us interacting and practicing together for 45 minutes on WhatsApp video.  For 15 minutes afterwards, I will make videos in a quiet room, ensuring I show her my mouth pronouncing the items as I hold them up.

Planning ahead, I'm going to seek some resources to be delivered to her house and try and find some online games now that we have a WhatsApp connection in full flow!
Learning from other people
We've also been extremely lucky to partner with some exceptionally gifted and creative colleagues from other groups and agencies – who have shared their knowledge and understanding very generously. You can see and meet some of these folks during Refugee Week – at the No Borders Conversation Cafe on Thursday or the Musicultural Conversations on Friday.