We're using Refugee Week as a way to explain how the work of LASSN has changed during Lockdown. Each day we're offering examples of how we've adapted what we do, to make sure asylum seekers and refugees and other migrants at risk of harm remain supported, empowered, and integrated.
What's changed?
Lockdown came at a strange time for Befriending – we'd only just nicely completed and publicised our Evaluation of Befriending and made our plans for the next year, when all this was thrown up in the air.
As social distancing was introduced (and Lockdown soon afterwards), Befrienders found that they could not longer meet with the person they were matched with, and faced the new challenge of how supporting someone they could no longer meet. After months and months of building confidence to to get out of the house, to share a cuppa in a cafe, and to maybe to meet new people – asylum seekers and refugees were suddenly being told to stay inside, and to socially distance from others.
Our fledgling social groups were hit particularly hard. In the months running up to lockdown we had placed particular emphasis on developing and expanding our Meet and Connect project. The aim of Meet and Connect is to assist isolated asylum seekers and refugees to meet up with other people in cafe spaces across Leeds in order to buld their confidence, practice English and to find out more about (and eventially to connect with) their local neighbourhoods. Lockdown meant we could no longer meet up like we used to, and the key message from the project set up to combat isolation and loneliness was "Stay Home, Save Lives and Protect the NHS."
So, like English at Home, Befriending has stopped taking new referrals for the time being, and to concentrate on maintaining contact with the people we already know, to ensure they have
sufficient food and resources to keep body and soul together
accurate and accessible information on the Pandemic, and the key Public Health messages
sufficient phone credit, and digital devices to keep in contact with their volunteers, and other sources of support
volunteers who are sufficiently trained and supported to make the leap from face to face to online and phone support.
Our Digital Inclusion scheme (supplying phone credit, wifi dongles and smartphones) is a direct response to the loneliness and isolation experienced by people on low incomes during Lockdown. And with the help and support of Leeds City Council's 100% Digital team, the West Yorkshire Police and Crime Commisisoner and friends at Solidaritech we have managed to extend support far beyond LASSN's befriending and Meet and Connect participants. Nicolla, our volunteer has been receiving orders, packing up bundles of phones and SIMS and other tech before couriering them out to folk who need them.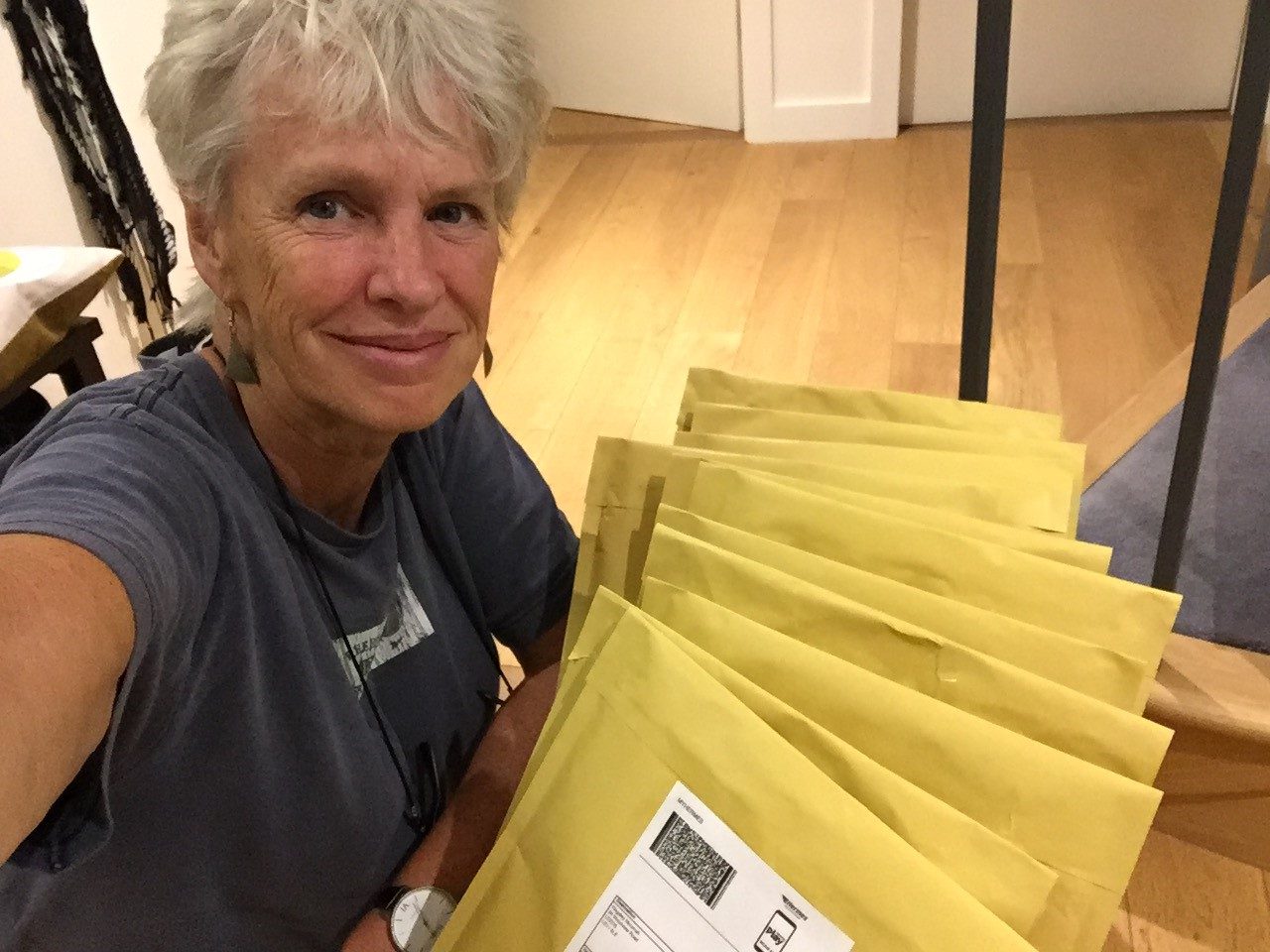 We've set up regular Zoom calls (Monday Meetups) to help volunteers to grapple with the new technology and to build their confidence in maintaining meaningful relationships at a distance. This has not been at all easy, and many volunteers have found this extremely stressful. Being able to draw upon the ideas and resources produced by English at Home has helped, and provided structure to conversations that can sometimes falter after you've asked if someone is all right, and if they have enough food.
The pandemic has intensified feelings of anxiety and concern for everyone. Our clients have experienced a new sense of peril on top of the usual stresses and strains of living in poverty, in uncertain circumstances, with very little support. Most don't have a TV or a radio and so accurate information is often hard to find. Advice services are closed. And for a volunteer a missed call, or two weeks without contact with the person they are matched with can take on a whole new significance. "Are they ok?" "Has something happened?" "Has someone in the house become ill?" "How will I know if there's something wrong, and they're run out of phone credit?" Jon, our Director, has produced a podcast about this.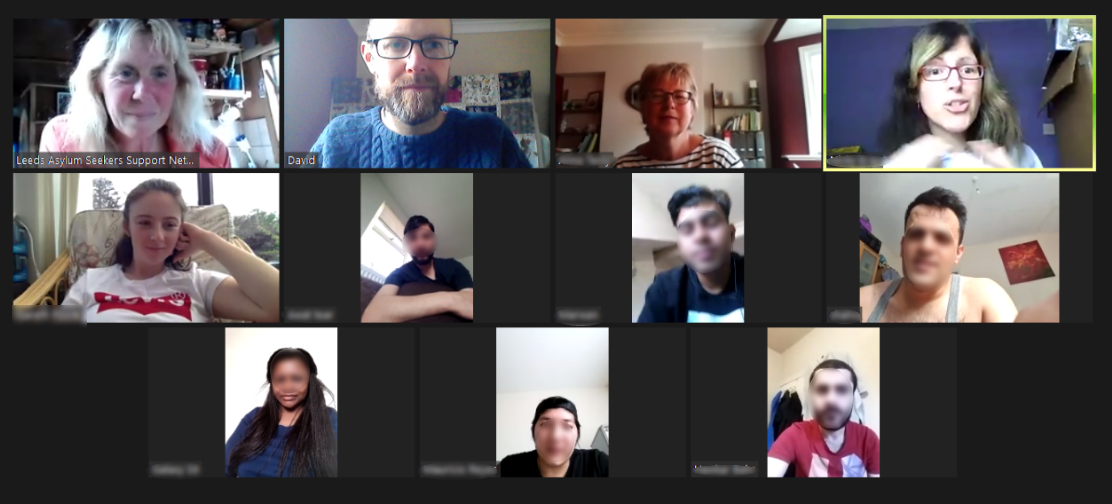 We've moved our two Meet and Connect meet-ups out of the cafes, and onto Zoom, and supplied phone credit to enable people to take part. We have been amazed at how well these have gone, especially given the shared challenges of getting online and receiving technical instructions in another language. We are so grateful to all our volunteers who've helped us to do this. It's been a lot harder than any of us would have imagined, but even so – 18 people are meeting each week, despite all the barriers. With so little to do, and few other options, we've found people will access whatever support they can find.
So what's next?
All those carefully laid plans at the start of the year seem a distant memory now… We reckon our role is to to keep supporting the relationships we've already helped to form, and to look for opportunities to gradually start meeting up again safely, as the Public Health guidance changes. It may be some time before people recieve home visits again, but with summer almost upon us, we'd like to find some opportunties to enjoy outdoor spaces, and help people get used to going outside again.